Welcome to Westward Management Services Ltd
What We Do
We are a well-established pub holding company who specialise in reopening closed licensed premises and turning around under performing pubs so they are once again profitable. We operate the business until such time as a long term solution is found.
We also provide a wide range of services to support licensees in today's challenging market using the wealth of experience we have gained in operating hundreds of pubs over the years.
The advice and support we offer is based on practical operating experience.
If you are an Area Manager or Receiver requiring assistance, a new licensee in need of advice or an existing licensee in need of support please do not hesitate to contact us.
For further information on the support we can offer please click here.
Who We Are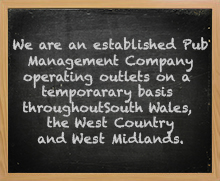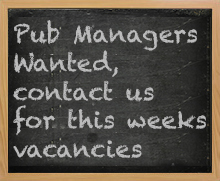 By mail:
Westward Management Services Ltd
PO Box 837,
Newport,
South Wales,
NP20 9HW
By phone:
0845 463 9208
By e-mail:
web@westwardmsl.com